| AMBLESIDEONLINE | CM SERIES HOME | CONCISE SUMMARIES | MODERN ENGLISH PARAPHRASE |



Charlotte Mason's Original Homeschooling Series
This is a scan of pages 194 and 195 of Volume 3, School Education.
I've added inch markers along the right and left margins since all computer monitors are different and may show the image at different sizes.

The book is a facsimile, which means that each page is a photo of the page from the original book.
This page includes a chapter title, italics and some quotes, which use a slightly smaller size font, so that print size can be viewed.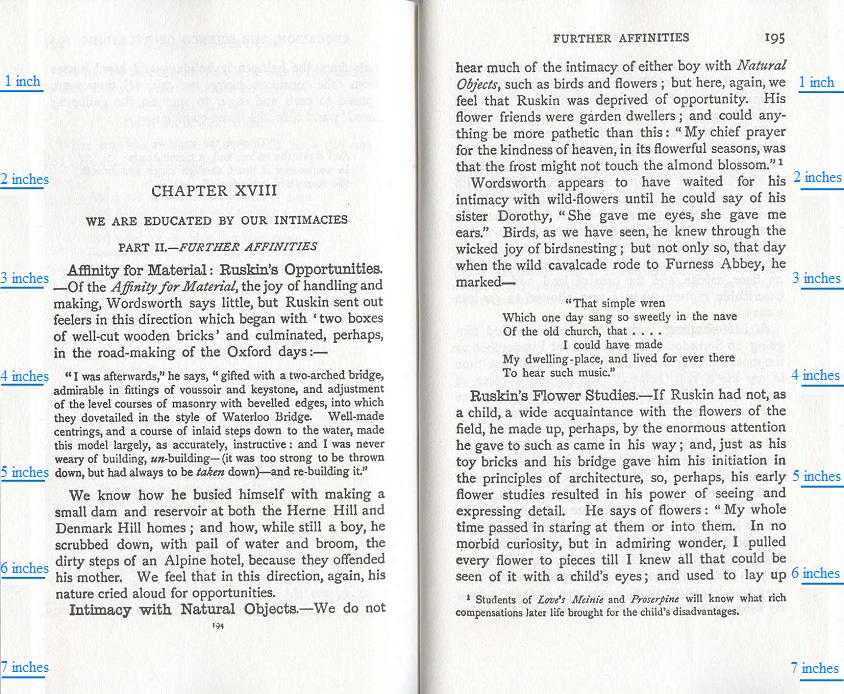 | AMBLESIDEONLINE | CM SERIES HOME | CONCISE SUMMARIES | MODERN ENGLISH PARAPHRASE |