Before the Conference
I flew in to Dallas Wednesday, and was picked up, along with Karen, at the airport. I met two of Lynn's children in her vehicle, but her children didn't stay with us at the house while we were there. Her little boy stayed with his grandparents, and her two daughters stayed at a hotel with friends who had come to Dallas for the conference.

We stopped for lunch on the way home, but I can't remember where. I can't even remember what kind of food it was. Then we relaxed at Lynn's house and let our babies (my Baby M, and Karen's Baby C) get used to each other while Karen and I checked out Lynn's massive book collection. We made a trip to

Central Market

for a few groceries for the stay. Yes, Advisory members even buy their groceries at a CM store! LOL! The babies played on the floor around the kitchen table and refrigerator, where lots of magnetic letters were low enough for them to reach. Lynn also has two friendly cats that amused the babies (for the entire trip, Miss M called one of the cats, "meow-meow," and the other one, "meow-meow-meow"!). We had fruit, yogurt and sushi from the market for dinner.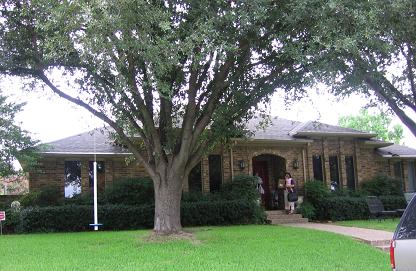 Where we stayed: Lynn's home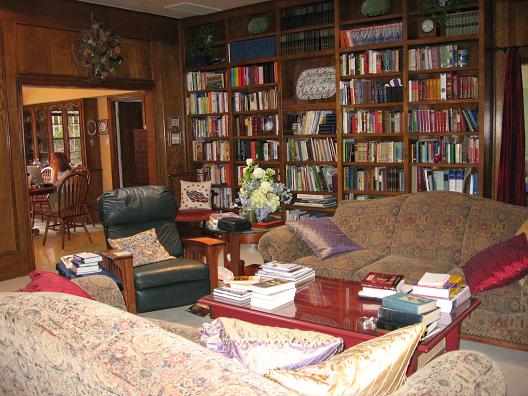 The view walking in Lynn's front door--note the huge wall of bookshelves! And there's another one just like it on the opposite wall!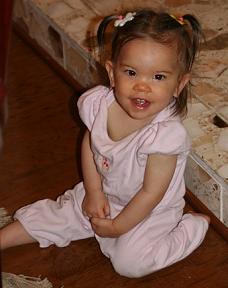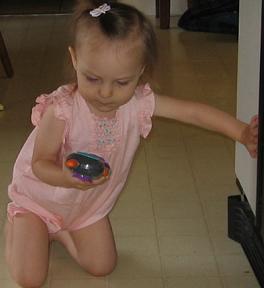 Karen's Baby C and Leslie Noelani's Baby M playing on Lynn's floor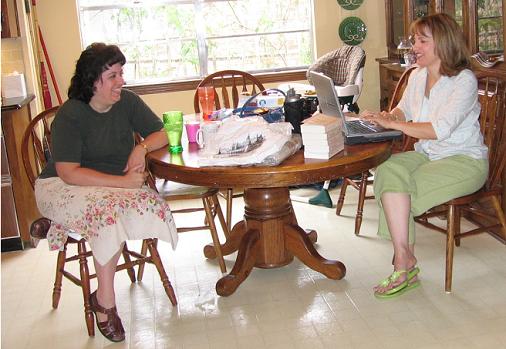 Karen and Lynn at the kitchen table while Lynn types on her laptop.
Note the borrowed high chair in the corner and the stack of CM volumes on the table!