AmblesideOnline Year 3.5 Booklist
AmblesideOnline Year 3.5:
Year 3.5 Booklist
Year 3.5 Schedule
AO Curriculum Overview
2022-2023 Pre-change Books/Schedules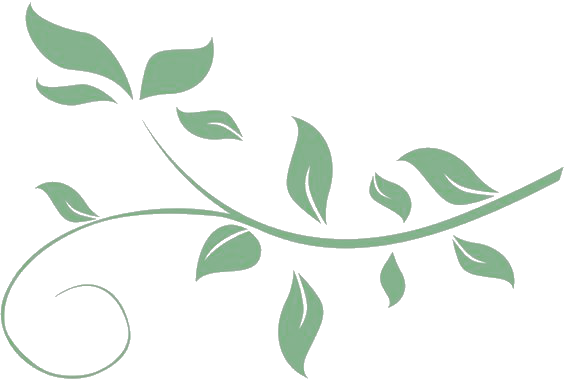 This unofficial Year is designed to be picked up at any point during Term 1. Since Year 3.5 is a transitional booklist, it lacks the historical chronology of the other Years. It is intended to be used as an interim booklist for students who completed Year 3 but need an additional year to be ready for the more advanced pace of Year 4.
Depending on where you pick up this plan, you may want to add a book or two from Year 3's Free Reading list for literature to Term 1 (if you begin early in the term) or double up on The Secret of Everyday Things and geography readings to catch up to the point where you begin.
This plan uses almost exclusively books that are available online for free, since many who find that they need this plan will have already purchased Year 4's books and may not have a budget for another year of curriculum.
Note: These booklists and curriculum suggestions are incomplete without a thorough understanding of Charlotte Mason's ideas and methods. We cannot emphasize enough that you take time to familiarize yourself with her philosophy by reading her books.
If you're planning to use AmblesideOnline, your first stop should be the the FAQ for some information about the curriculum and basic instructions. Our FAQ answers all the questions that people routinely ask: AO's history scope and sequence, how to schedule your school days, how to do narration, and more.
Key: (What do all those symbols mean?)
Book titles are linked to Project Gutenberg (which offers free etexts in a variety of formats) or other online text when no Project Gutenberg text is available.
Asterisks refer to which term the book is used: * Term 1 ** Term 2 *** Term 3
β - manybooks.net, another free ebook site.
α - free etext at archive.org; newer books can be borrowed for one hour at a time.
K - free Kindle text from amazon.com.
(£amzn) - Living Books Press purchase using AO's amazon.com affiliate link.
($amzn) - book purchase using AO's amazon.com affiliate link.
(K) - Kindle purchase using AO's amazon.com affiliate link.
(£) - Purchase directly from Living Books Press with an affiliate link; save 10% with discount code: AOBooks
Λ - free audiobook at Lit2Go
Ω - free audiobook at Librivox [2]
∩ - other free audiobook source
[0] - Click the bracketed numeral to view any notes about the book near the bottom of the page.
[0] - red footnotes indicate a heads-up for parents about the title. We cannot foresee every incident that might potentially be an issue to every family, but we have red-flagged those that are commonly a concern.
AO is an affiliate of Living Book Press, which means that when you purchase from livingbookpress.com we receive a commission which allows us to keep offering AO for free. LBP links are identified like this: (£)
AmblesideOnline is part of Amazon.com's Affiliate program. If you use the Amazon links, we receive a small commission which enables us to cover the costs of keeping the website and curriculum. Amazon links are identified like this: ($amzn) or (£amzn) or (K), but we have provided links to free and alternate sources as well.
AmblesideOnline Year 3.5 Curriculum
Daily Work
Copywork - 5-10 minutes a day
Phonics or reading practice
Recitation
Physical activity - one option is Swedish Drill Revisited by Dawn Duran purchase
Every scheduled reading is narrated orally.
Weekly Work
Art
Correspond history readings with a timeline and map
History
On The Shores of the Great Sea by M. B. Synge α ($amzn) (K) Ω
OR A Child's History of the World [08] ($amzn), about 2 chapters a week [10]
Biography
* The Men Who Found America by Frederick Winthrop Hutchinson α ($earch)
OR Heroes Every Child Should Know by H. W. Mabie β α ($amzn), selections Ω [12]
** Thirty More Famous Stories Retold by James Baldwin α (£) (£ $amzn) (K) Ω
OR Four Great Americans by James Baldwin β α ($amzn) Ω K (Washington; Lincoln) [14]
*** The Story of Sir Walter Raleigh by Margaret Duncan Kelly ($amzn) (K)
OR The Story of Napoleon α by H.E. Marshall ($amzn) (K)
(possible addition; still under review):
The Book of Missionary Heroes by Basil Mathews β α ($earch) K (28 ch)
Literature
(If some of these were read as Free Reading in previous years, you may substitute from the Free Reading list below.)
* English Fairy Tales by Joseph Jacobs β α (£) (£amzn) Ω K Some stories may not be suitable for sensitive children; see list below)
OR other literary story collection of your choice, such as Sinbad the Sailor from Andrew Lang's Arabian Nights β α ($amzn) Ω (The seven voyages can be spread throughout the weeks as desired.)
** *** Men of Iron by Howard Pyle β α (£) (£amzn) ($amzn) Ω K
** *** At the Back of the North Wind by George MacDonald β α (£) ($amzn) Ω K
** Bambi by Felix Salten ($amzn)
*** Five Little Peppers and How They Grew by Margaret Sidney β α (£) (£amzn) ($amzn) Ω K
Poetry
Oxford Book of Children's Verse by Iona and Peter Opie ($amzn)
or AO's free online collection of 200 Classic Children's Poems. (K) (these are scheduled in Year 1, but are ageless classics suitable for all Years)
Copywork
A curriculum or program for handwriting is not necessary, but if you want to use one, these are some we've used and can suggest:
A Reason for Writing Level A: ($amzn)
Level B: ($amzn)
Getty Dubay Italic Handwriting Series ($earch)
AO's Language Arts Scope and Sequence for this level
Term 1
Proverbs 30:5; Deuteronomy 31:6; Isaiah 41:10
Little Things, by Julia Fletcher Carney
Hunter's Song, by Sir Walter Scott
Term 2
Psalm 119:105; Psalm 119:11; John 14:6
Jabberwocky, by Lewis Carroll
Rain Music, by Joseph S. Cotter, Jr.
Term 3
Psalm 139:14; John 1:1; Hebrews 4:12
Try Again, by William Hickson
After the Rain, by Thomas Bailey Aldrich
Foreign Language
Choose a foreign language program that focuses on oral learning. Some that are popular among Charlotte Mason parents are The Learnables, Little Pim, Cherrydale Press, Language Learning for Children by Alyssa Johnson and Christine Lewis (K or free for AO Forum members)
Celeste at Joyous Lessons wrote a 3-part blog series on teaching young children a foreign language. There's also a vintage Parents' Review article on teaching foreign languages
Geography
Uncle Robert's Visit by Francis W. Parker and Nellie Lathrop Helm ($amzn) K
Peeps at Many Lands: Burma by R. Talbot Kelly ($amzn) (K) [16]
Nature Study
The Handbook of Nature Study by Anna Botsford Comstock α (as a reference) ($amzn)
* The Stories Mother Nature Told Her Children by Jane Andrews, selected chapters ($amzn) K [17]
OR By Pond and River by A. Buckley ($amzn) (K) Ω AND Wild Life in Woods and Fields by A. Buckley ($amzn) (K) Ω
** Ways of Wood Folk by William J. Long β α ($earch) K
*** A Little Brother to the Bear by William J. Long α ($amzn) (K) K
The Secret of Everyday Things by Jean Henri Fabre α ($amzn) (K) Ω
Mathematics
Continue your math program
Art
Artists (Picture Study) for the 2022-2023 School Year:
2022-2023 Term 1 Vincent Van Gogh (1853-1890; Dutch Post-Impressionist)
(This term's composer: Mahler, Bruckner)
1. The Starry Night, 1889, Museum of Modern Art, New York City
2. The Chair and the Pipe, 1888, National Gallery, London
3. The Night Café, 1888, Yale University Art Gallery, New Haven, Connecticut
4. Self Portrait as an Artist, 1888, Paris, Arles, St. Remy, Auvers-sur-Oise (part of a traveling exhibit?)
5. The Vase with Sunflowers, 1888, Paris, Arles, St. Remy, Auvers-sur-Oise
6. Bedroom at Arles, 1889, Musee d'Orsay, Paris
Further Interest: The Yellow House (be sure it's the picture book by Susan Goldman Rubin)
Download a pdf file of this term's six prints here [NOTE]
2022-2023 Term 2 Raphael Sanzio (1483-1520; Italian Renaissance)
(This term's composers: Ralph Vaughn Williams, Edward Elgar; 20th Century British.)
Biography. Note: If you use the Wikipedia biography, preview it first.
1. The Knight's Dream, 1504, National Gallery, London
2. St. George and the Dragon, 1504-6, National Gallery of Art, Washington D.C.
3. Galatea, 1512, Villa Farnesina, Rome
OR Young Woman with a Unicorn, 1506, Galleria Borghese, Rome (more here)
4. Sistine Madonna, 1512-1514, Dresden, Germany
5. The Miraculous Draft of Fishes, 1515, The Vatican, Rome (more about this series here)
6. Ezekiel's Vision, 1518, Palazzo Pitti, Florence
Download a pdf file of this term's six prints here [NOTE]
2022-2023 Term 3 John Singer Sargent (1856-1925; American)
(This term's composer: Grieg and Sibelius)
Biography
1. Oyster Gatherers of Cancale, 1878, Corcoran Gallery of Art, Washington D.C.
2. The Daughters of Edward Darley Boit, 1882, Museum of Fine Arts, Boston
3. The Breakfast Table, 1884, also here Fogg Museum of Art, Cambridge, MA. The woman is Violet, Sargent's younger sister.
4. Carnation, Lily, Lily, Rose, 1885-6, Tate Britain, London (also here)
5. An Artist in his Studio, 1904, Museum of Fine Arts, Boston
6. Lady Agnew of Lochnaw, 1892-3, National Gallery of Scotland, Edinburgh
Further Interest: Theodore Roosevelt, 1903, The White House, Washington, D.C.
Robert Louis Stevenson and his Wife, 1885, Crystal Bridges Museum of American Art, Bentonville, AR
Download a pdf file of this term's six prints here [NOTE]
Note: PDF files for AO's picture study are being made available for you to download and print yourself from "A Humble Place"; you can access the PDF files of pictures by clicking the "Individual Artworks Only" link by each artist's name. The "Picture Study aid" link is an additional optional resource and may require you to submit your email address or make a purchase, but the "Artworks Only" link is provided with no strings attached.
Music
Composers for the 2022-2023 School Year:
2022-2023 Term 1 Anton Bruckner (1824-1896) and Gustav Mahler (1860-1911) (This term's artist: Vincent Van Gogh)
1. Mahler: Symphony 1 in D major "Titan" * *
2. Mahler: Symphony 9 * *
3. Mahler: Kindertotenlieder (song cycle) * *
4. Bruckner: Symphony no 4 in E-flat major "Romantic" WAB 104 * *
Classics for Kids Past Shows: Bruckner; Mahler
2022-2023 Term 2 Edward Elgar (1857-1934) and Ralph Vaughn Williams (1872-1958; 20th Century British) (This term's artist: Raphael Sanzio)
1. Ralph Vaughan Williams: Symphony 1 (A Sea Symphony) * *
2. Ralph Vaughan Williams: Fantasia on Greensleeves * *
3. Ralph Vaughan Williams: Fantasia on a theme by Thomas Tallis * *
Further Interest: The Lark Ascending * *
4. Edward Elgar: Serenade for String Orchestra in E minor Op 20 * *
5. Edward Elgar: Pomp and Circumstance Op 39 No.1 March in D Major * *
6. Edward Elgar: Enigma Variations Op 36 * *
Classics for Kids Past Shows: Elgar; Vaugn Williams
2022-2023 Term 3 Jean Sibelius (1865-1957; zhan suh BAY lee us) and Edvard Grieg (1843 -1907) (This term's artist: John Singer Sargent)
1. Grieg - Peer Gynt Suite no 1 Op 46 * *
2. Grieg - Piano Concerto in A Op 16 * *
3. Grieg - Norwegian Dance Op 35 no 2 * *
4. Grieg - Lyric Suite Op 54 * *
For further interest: Lyric Pieces Op. 12 * *
5. Sibelius - Finlandia Op. 26 no 7 * *
6. Sibelius - Symphony No. 1 in E min Op. 39 * * or Symphony No. 2 in D maj Op. 43 * *
Free Ebook for younger students Edvard Grieg: The Boy Who Made Music in the Land of the Midnight Sun by Thomas Tapper
Classics for Kids Past Shows: Sibelius; Grieg
Hymns for the 2022-2023 School Year:
August: More Love To Thee, O Christ * ∘
September: He Leadeth Me * * * * ∘
October: Dear Lord and Father of Mankind * ∘
November: He Hideth My Soul * * * * ∘
December: How Sweet The Name of Jesus Sounds * * * ∘
January: What A Friend We Have In Jesus * * ∘
February: I'll Praise My Maker While I've Breath * * ∘
March: Redeemed, How I Love To Proclaim It * ∘
April: I'm Not Ashamed to Own My Lord * ∘
May: Sweet Hour of Prayer * * * ∘
June: Rock of Ages * * ∘
July: I Stand Amazed in the Presence *
August: The Rock That Is Higher Than I *
Folksongs for the 2022-2023 School Year:
July: My Country 'Tis of Thee ∘ AO doesn't schedule folksongs for summer, but Hannah Fridenmaker picked a couple of songs to supplement for those doing folksongs in July/August.
August: America The Beautiful ∘
Bonus: I Know Moonlight, I Know Starlight * * * * ∘
September: Did You Go To the Barney * * ∘ ($mp3)
October: Waltzing Matilda * ∘ ($mp3)
November: The Fox (went out on a chilly night) * * ∘ ($mp3)
During your Christmas break, try a carol you may be less familiar with:
The Wexford Carol ∘ or While Shepherds Watched Their Flock *
January: The Mermaid * * ∘ ($mp3)
February: Wayfaring Stranger * ∘ A Christian "take" from 1978 * ($mp3)
March: Whoopie Ti Yi Yo Git Along Little Dogies * ∘ ($mp3)
April: Red River Valley * ∘ ($mp3)
May: Crawdad Song * ∘ ($mp3)
June: I'll Fly Away * * ∘ ($mp3)
Physical Education
Additional Books for Free Reading [18]
Just David by Eleanor H. Porter β α ($earch) Ω K
Stories of Don Quixote by James Baldwin ($amzn) (K)
Five Little Peppers Midway by Margaret Sidney β α (£) (£amzn) Ω K
Mother Carey's Chickens by Kate Douglas Smith Wiggin β α ($amzn) Ω K (under review)
The Enchanted Castle by E. Nesbit β α ($amzn) Ω
The Little Lame Prince by Dinah Maria Mulock Craik β α ($earch) Ω K
Little Lord Fauntleroy by Frances Hodgson Burnett β α ($amzn) (K) Ω K
The Arabian Nights Entertainment by Andrew Lang; also online here β α ($amzn) (not for sensitive children; be sure to use a version intended for children, such as Andrew Lang's!)
The Happy Prince and Other Tales by Oscar Wilde β α ($amzn) Ω K (includes 5 tales: The Happy Prince, The Nightingale and the Rose, The Selfish Giant, The Devoted Friend, and The Remarkable Rocket)
The Wonderful Wizard of Oz by Frank Baum β α ($amzn) Ω ∩
The Good Master ($amzn) and its sequel, The Singing Tree by Kate Seredy ($amzn)
The Moffats series by Eleanor Estes: The Moffats ($amzn); The Middle Moffat ($amzn); Rufus M. ($amzn); The Moffat Museum ($amzn)
Stories from the Faerie Queene by Mary Macleod ($amzn) Ω or by Jeanie Lang K
Howard Pyle's Book of Pirates by Howard Pyle β α Under review ($amzn) (K) Ω
---
English Fairy Tales by Joseph Jacobs; tales that should be acceptable for most children are in bold.
01 Tom Tit Tot - a Rapunzel story involving a black imp
02 The Three Sillies
03 The Rose-Tree - gruesome death of a step-sister
04 The Old Woman and Her Pig - talks about hanging a butcher for not butchering an ox
05 How Jack Went to Seek his Fortune
06 Mr Vinegar
07 Nix Nought Nothing - giant kills two little boys
08 Jack Hannaford
09 Binnorie - a drowned princess's bone and hair are made into a harp
10 Mouse and Mouser - in the end, the cat eats the mouse
11 Cap O' Rushes
12 Teeny-Tiny - a ghostly voice demands the return of a bone
13 Jack and the Beanstalk
14 The Story of the Three Little Pigs (although the wolf eats two of the pigs)
15 The Master and His Pupil- a Sorcerer's Apprentice conjures up Beelzebub
16 Mouse and Tatty Mouse - one of the mice is dead for most of the story
17 Jack and His Golden Snuff-Box
18 The Story of the Three Bears
19 Jack the Giant-Killer
20 Henny-Penny
21 Childe Rowland (in this story, Merlin is called a warlock)
22 Molly Whuppie (Molly tricks a giant into killing his own daughters and wife)
23 The Red Ettin
24 The Golden Arm - a man marries a woman for her gold arm, then digs it up after she dies
25 The History of Tom Thumb
26 Mr Fox - Mr. Fox marries and then kills young women
27 Lazy Jack
28 Johnny-Cake - a gingerbread man story
29 Earl Mar's Daughter
30 Mr Miacca - Mr. Miacca eats naughty little boys
31 Whittington and His Cat
32 The Strange Visitor - a visitor enters piece by piece to get a lady
33 The Laidly Worm of Spindleston Heugh
34 The Cat and the Mouse
35 The Fish and the Ring
36 The Magpie's Nest
37 Kate Crackernuts
38 The Cauld Lad of Hilton - about a half-goblin Brownie
39 The Ass, The Table and the Stick - Jack is unlikable
40 Fairy Ointment - pixie ointment makes eyes see differently
41 The Well of the World's End - frog instructs girl to chop off its head
42 Master of all Masters - not much of a story
43 The Three Heads of the Well

Footnotes
2. Note on Audiobooks: While links to audio books are added as a courtesy, Miss Mason's approach to grammar and composition is heavily dependent upon the children receiving an immense amount of visual exposure to the written word over many years, so parents should exercise extreme caution in how many audiobooks they use each year. Our brains just work differently when we see the words.
For children who have difficulty reading, one solution is to have them follow the audio version along in a written text.
Librivox free audio is done by volunteers, and some are better than others. Heidi Nash has a list of some favorite Librivox readers. Be aware that apps, including Librivox, that have clickable ads can open a browser and allow children unfiltered access to the internet, even when browsers have been disabled by the parent. There are options: either download mp3 files from Librivox and listen without the app, or only install the app on a parent-controlled device. Librivox has a pay option to turn off ads.
Cindy Rollins did a Circe Mason Jar podcast that included the role of audiobooks with difficult books.
(Back)
4. Timeline: At this age, students should be keeping a timeline of their own personal history. Instructions for making your own timelines and charts are included in these Parents' Review articles: Book of the Centuries; Teaching Chronology; The Correlation of Lessons. For more details about the why, when, how of keeping CM timelines (and other notebooks), we recommend Laurie Bestvater's book, The Living Page ($amzn). (Back)
6. It is preferable for a child to become accustomed to the language and flow of the King James Version of the Bible, as a familiarity with King James English will make other literature more accessible. Please read Lynn Bruce's article on the King James Version.
Optional Bible Resources: Timeline; Calvary Chapel Coloring Sheets; Study questions with maps. (Back)
8. A Child's History of the World: the first four chapters of this book contain evolutionary content. Please preread! Some may use this as an opportunity for discussion, others may prefer to skip these chapters and go directly to chapter 5. (Back)
10. Year 3.5 does not follow AmblesideOnline's historical sequence. There was concern that, if it did, parents might be tempted to treat year 3.5 as a required year between Years 3 and 4 (in essence, turning AO into a 13-year curriculum), instead of as a detour only for those students who need it.(Back)
12. Heroes Every Child Should Know: choose selections; our notes below may help. 12 unspecified chapters are scheduled, but these are longish chapters, so you may prefer to spread fewer chapters over a longer reading time. Due to reading level, this is a readaloud.
01 Perseus - a retelling of the myth that's even better than the one in The Wonder Book; Perseus killed the gorgon Medusa, and saved Andromeda from a sea monster
02 Hercules - still in progress
03 Daniel - Dan. 6: 1-23, KJV text
04 David - KJV text of 1 Sam 17
05 St. George - good story, but does include some sacrifices to the dragon
06 King Arthur - fine, but not as much fun as Howard Pyle's King Arthur, which is scheduled in Year 5
07 Sir Galahad - fine
08 Siegfried - fine
09 Roland - fine, although the story seems to pick up in the middle
10 King Alfred - fine
11 The Cid - confusing; we couldn't figure out what was heroic about him; he kept killing innocent Moors and the text didn't explain why
12 Robin Hood - fine, but not as much fun as Howard Pyle's version, which is scheduled in Year 2
13 Richard the Lion-Hearted - fine, although the story seems to pick up in the middle
14 Saint Louis - fine
15 William Tell - good story about Swiss history
16 Robert Bruce - exciting tale of Scottish history
17 George Washington - his character and habits rather than actions; better suited for an older reader who already knows about Washington's deeds
18 Robert E. Lee - his son's reminiscences; focuses on the kind of father he was; interesting, but maybe more enjoyable for an older reader
19 Abraham Lincoln - great perspective of Lincoln's character, though it doesn't get into his political career. Redundant if you read Lincoln in Year 2, or if you use Four Great Americans for this year's history
20 Father Damien - interesting look at a truly self-giving hero, but descriptions of leprosy might be too much for some children (Back)
14. If you prefer an American focus, Four Great Americans, by James Baldwin β α ($amzn) Ω K, read the chapters on Washington and Lincoln (Benjamin Franklin is covered in Year 4) (Back)
Recitation: Charlotte Mason's PNEU schools expected children to be able to recite two Bible verses and a poem for their term exams. We have listed suggestions, but students should be allowed to have some input into what is memorized for recitation. Some students will gravitate towards a specific poem, or want to memorize all of a Psalm, and that should be encouraged.
Year 3.5 has no specific Bible readings or poets assigned, so Bible verses suggested are general favorites, and poems are from AO's online collection. (Back)
16. Peeps at Many Lands: be aware that pretty much all online public domain books about children of other lands will use outdated western stereotypes. The Peeps at Many Lands series is charming, but, unlike reading a travel diary from a hundred years ago, their format can make it easy to forget how outdated they are. This text about Burma provides some beautiful descriptions of the geography of a faraway place, and a look at how people lived long ago in a country that has changed so much that even its name is different. (Back)
17. Stories Mother Nature Told Her Children: This book makes some unflattering stereotypical assumptions about people in other cultures that might have gone unnoticed a hundred years ago, but stick out glaringly today. Chapters have been selected that do not have these kinds of references.
If you have access to the Arabella Buckley books, you may use those. Some are online at Gateway to the Classics. (Back)
18. Free Reading books are books that no child should miss, but rather than overloading school time, these can be read during free time. No narrations need be required from these books. Advisory member Wendi C. suggests, "How you handle these is up to you..." (more) Parents should also explain to students that historical fiction, while often well-researched, is still fiction, and contains the author's ideas of how things might have happened. Books with asterisks pertain to that term's historical studies. (Back)
Last update Mar. 16, 2021
AmblesideOnline's free Charlotte Mason homeschool curriculum prepares children for a life of rich relationships with God, humanity, and the natural world.