AmblesideOnline Year Pre-7
AmblesideOnline Year Pre-7:
Year Pre-7 Overview
AO Curriculum Overview
2022-2023 Pre-change Books/Schedules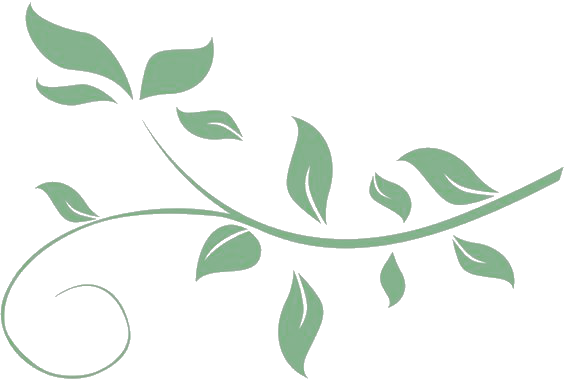 For those planning to enter Year 7 without first covering Years 1-6, we have compiled a list of AO books that we consider prerequisite preparatory reading for Years 7 and up.
Because of the individualized nature of a plan like this (some may have already read many of these books, and some may have started homeschooling in the middle of a year and only have a term or a summer to work with this), it isn't possible to formulate it into a 36-week schedule.
We suggest reading The Ministry of Jesus used in AO Years 4-6 (Year 7 starts up in Genesis)
History: ancient history (Year 7 picks up in the medieval era)
Augustus Caesar's World by Genevieve Foster ($amzn) [2]
OR The Story of the Greeks by H. A. Guerber β α ($amzn) K
Geography
Optional: The Complete Book of Marvels by Richard Halliburton (£); consists of Book 1, The Occident (£) (£amzn) (£amzn), and Book 2, The Orient (£) (£amzn) (£amzn) [3]
Nature Study and Science
The Mystery of the Periodic Table by Benjamin Wiker and Jeanne Bendick ($amzn) (K)
Optional: It Couldn't Just Happen by Lawrence Richards ($amzn) (K) [4]
Poetry [5]
If this is an older student's first exposure to poetry study, we suggest a good anthology, or the Advisory's Year 6 poetry collection.
Literature
The Aesop for Children by Milo Winter ($amzn) K Λ
The Blue Fairy Book by Andrew Lang β α (£) ($amzn) (£amzn) Λ, or other good collection of fairy tales. [6] Be sure not to miss: Beauty and the Beast; Why the Sea is Salt; Prince Darling; The Glass Slipper; The Master Maid; Aladdin and the Wonderful Lamp; East of the Sun, West of the Moon; The Forty Thieves; White Cat.
Robin Hood by Howard Pyle β α ($amzn) Ω Ω K [7]
Pilgrim's Progress, at least Book 1 (Christian's Journey) α by John Bunyan ($amzn) Ω [8]
The Princess and the Goblin by George MacDonald (£) (£amzn) ($amzn) (K) Ω K
The Story of King Arthur and His Knights by Howard Pyle α ($amzn) (K) (K) [9]
The Age of Fable by Thomas Bulfinch β α ($amzn) (K) Ω K [10]
The Chronicles of Narnia series ($amzn) ($amzn) (K), by C.S. Lewis
The Lion, the Witch and the Wardrobe ($amzn) (K)
Prince Caspian ($amzn) (K)
The Voyage of the Dawn Treader ($amzn) (K)
The Magician's Nephew ($amzn) (K)
The Silver Chair ($amzn) (K)
The Horse and His Boy ($amzn) (K)
The Last Battle ($amzn) (K)
The Hobbit by J. R. R. Tolkien (prequel to the Ring trilogy books in Year 7 Free Reading) ($amzn) (K)
Shakespeare: For older students experiencing Shakespeare for the first time, we recommend incorporating Tales from Shakespeare by Charles and Mary Lamb β α (£) (£amzn) ($amzn) (K) K as an introduction to reading the actual plays assigned. [11]
Additional Books for Free Reading [12]
A Very Subjective List of Other Books We Consider Essential From All AmblesideOnline Years
NOTE: The AmblesideOnline Year in which each book appears is given in parentheses, but such placement is quite subjective and flexible. Classic literature is always distinguished by its capacity to appeal to a broad age range. Etexts, where available, are hyper-linked.
Louisa May Alcott:
Little Women β α ($amzn) (K) Ω Λ (Year 5)
Little Men β α ($amzn) Ω (Year 6)
Jack and Jill β α ($earch) Ω K (Year 6)
If they have to lose a book from this list, Jack and Jill is more dispensable than other books in the free reading lists of the earlier years, and perhaps Little Men could wait as well.
Daniel Defoe:
The Life and Adventures of Robinson Crusoe β α ($amzn) Ω [13] (Year 4) (Caveat emptor: truly unabridged versions are hard to find.)
Charles Dickens:
A Christmas Carol β α ($amzn) Ω K Λ ∩ (Year 5)
Oliver Twist β α ($amzn) ($amzn) (K) Ω K Λ (Year 5)
The Cricket on the Hearth β α ($amzn) Ω K (Year 6)
Homer:
The Iliad - perhaps a version such as Black Ships before Troy by Rosemary Sutcliff ($amzn) [14], or Tales of Troy by Andrew Lang β α ($amzn) K (the sections titled Ulysses the Sacker of Cities and The Wanderings of Ulysses are retelling The Iliad and The Odyssey) (Year 6)
Rudyard Kipling:
The Jungle Book, Book 1 β α Ω ∩ ($amzn) K (Year 3)
Kim β α ($amzn) (K) Ω (Year 5)
Captains Courageous β α (£) (£amzn) ($amzn) (K) Ω K (Year 5)
Puck of Pook's Hill β α ($amzn) Ω K (Year 5)
If they have to lose a book from this list, Kim and Jungle Book are more dispensable than other books in the free reading lists of the earlier years, and it might be best for the time crunched to omit Puck, although the historical aspects are helpful.
Lucy Maud Montgomery:
Anne of Green Gables β α ($amzn) ($eries) (K) Ω Λ and others (Year 5)
George Orwell:
Animal Farm ($amzn) (K) (Year 6)
Robert Louis Stevenson:
Kidnapped β α (£) (£amzn) ($amzn) Ω (Year 4)
Treasure Island β α ($amzn) (K) Ω Ω K Λ (Year 5)
Mark Twain:
The Adventures of Tom Sawyer β α ($amzn) (K) Ω K Λ (Year 5)
The Prince and the Pauper β α ($amzn) (K) Ω (Year 5)
The Adventures of Huckleberry Finn β α ($amzn) Ω Λ (Year 6)
If they have to lose a book from this list, Prince and the Pauper is more dispensable than other books in the free reading lists of the earlier years.
---
Titles we have listed as pre-requisites that ought to be read in the next few years, but not necessarily squeezed in the summer before starting Year 7:
"Musn't Miss" poetry for younger children can be found in the Advisory's Children's poetry collection OR The Oxford Book of Children's Verse, edited by Iona and Peter Opie, and, of course, A.A. Milne's two classic volumes, When We Were Very Young and Now We Are Six, all of which are enjoyable for children from 5 to 105. We suggest you also peruse these selections for poems your older student might enjoy for although they are scheduled in Year 1, we observe that many children in upper AmblesideOnline Years choose to revisit these poems on their own for pleasure.
Abraham Lincoln's World by Genevieve Foster
Of Courage Undaunted: Across the Continent with Lewis and Clark by James Daugherty
Charlotte's Web by E. B White (Year 1) (Wonderful audio read by author available at libraries.)
Pinocchio by Carlo Collodi (Year 1)
Little House series by Laura Ingalls Wilder (scheduled in free reading in Years 1-6)
The Wind in the Willows by Kenneth Grahame (Year 2) (We recommend locating the edition illustrated by Ernest H. Shepard, who collaborated closely with Grahame.)
Poor Richard by James Daugherty (Year 4)
Elizabeth Enright books (Years 3-4) (Perhaps not as essential as others here, but well-written and quite engaging.)
---
Others we can't bear not to mention, though we must stop somewhere...
The Velveteen Rabbit by Margery Williams (Year 1)
Five Little Peppers And How They Grew by Margaret Sidney (Year 2)
Heidi by Joanna Spyri (Year 2)
Understood Betsy by Dorothy Canfield Fisher (Year 2)
Alice in Wonderland and Through the Looking Glass by Lewis Carroll (Year 3)
Black Beauty by Anna Sewall (Year 4)
A Little Princess by Francis Hodgson Burnett (Year 3)
The Secret Garden by Francis Hodgson Burnett (Year 4)
Hans Brinker by Mary Mapes Dodge (Year 5)
The Borrowers by Mary Norton (Year 4)
E. Nesbit The Railway Children (Year 4), The Treasure Seekers (Year 5), The Wouldbegoods (Year 5)
And, of course, the rest of the free reading and literature selections from the earlier years. =)
Footnotes
1. Bible: Bible Gateway has many versions of the Bible online. It is preferable for a child to become accustomed to the language and flow of the King James Version of the Bible, as a familiarity with King James English will make other literature more accessible. Please read Lynn Bruce's article on the King James Version by clicking here. (Back)
2. Augustus Caesar's World: This book contains sections on the birth of world religions presented from a secular humanist point of view. Parents may wish to cover these sections closely with their children. AO has a KJV side by side comparison for Chapter 44, The Law of Moses. (Back)
3. The Complete Book of Marvels is a combination of two books: The Occident, and The Orient (see contents here). There's a list of suggested supplemental videos for volume 1 at Wonder and Wildness blog. (Back)
4. It Couldn't Just Happen: Newer editions have slightly different page numbers but the chapters are the same. In AO's weekly schedules for Year 6, your page numbers may not match up with the schedule, but chapter titles should. (Back)
5. Poetry: How do you "do" poetry? Simply read it and enjoy it, re-read it, read it again and listen to the sound of the phrases, let them paint a word picture in your mind. Do you feel like you need more direction? How to Read a Poem: Based on the Billy Collins Poem "Introduction to Poetry" by Tania Runyan is "less as an instructional book and more of an invitation." This is a suggested optional parent resource that encourages you read poetry for enjoyment. (Back)
6. The Blue Fairy Book: other options are Grimm's Fairy Tales, Hans Christian Andersen's Fairy Tales ∩, or English Fairy Tales by Joseph Jacobs β α α (£) (£amzn) ($amzn) Ω K (more). (Back)
7. Robin Hood: don't let the language put you off this book. After getting a feel for the rhythym and phrases, many moms report that this is a favorite with their children, especially boys. It can be the book that helps transition children to some other challenging AO books. You can purchase an unabridged audio of Robin Hood read in a wonderful British accent by David Case from BLackstone Audio. ($amzn) (Back)
8. Pilgrim's Progress: The original language is recommended; read why and see recommended versions. (Back)
9. King Arthur: Students should have some familiarity with King Arthur in preparation for Year 7. Roger Lancelyn Green will be easier for students to read on their own. Alternately, you may use Andrew Lang's King Arthur, which is available online, and has audio available at Librivox. Or, if you have The Boy's King Arthur, by Sidney Lanier, you may opt to use that, although it's also more difficult to read than Green's. NOTE: Editions not specifically for children (including John Steinbeck's) may be racy and not family-friendly. Malory and Caxton, the earliest editions, on which all others are based, can be explicit about knghts' exploits with ladies. (Back)
10. The Age of Fable, scheduled across Years 4-6 of AmblesideOnline, is a book about Greek mythology, and some editions use illustrations of nudes, which some families might find objectionable. (Back)
11. Shakespeare: If you have never done anything like Shakespeare before, you may wish to adjust the line-up AO has scheduled for Years 1-3 (scheduled plays are listed on AO's weekly schedule) and instead do a couple of the comedies first -- Midsummer Night's Dream, Much Ado About Nothing, The Tempest, and maybe a historical Shakespeare play. These are the plays AO schedules to be read in a paraphrase for younger students:
Year 1
Midsummer Nights Dream
The Tempest
As You Like It
The Winter's Tale
King Lear
Twelfth Night; Or, What You Will
Year 2
The Two Gentlemen of Verona
Romeo and Juliet
All's Well That Ends Well
Cymbeline
Macbeth
The Comedy of Errors
Year 3
The Merchant of Venice
Pericles, Prince of Tyre
The Taming of the Shrew
Measure for Measure
Much Ado About Nothing
Hamlet, Prince of Denmark (Back)
12. Free Reading books are books that no child should miss, but rather than overloading school time, these can be read during free time. No narrations need be required from these books. Advisory member Wendi C. suggests, "How you handle these is up to you..." (more) Parents should also explain to students that historical fiction, while often well-researched, is still fiction, and contains the author's ideas of how things might have happened. Books with asterisks pertain to that term's historical studies. (Back)
13. Robinson Crusoe Book II, The Further Adventures, in which Crusoe returns to the island and goes to Madagascar, Asia and Siberia, is not scheduled and is not included in most versions of the book. Robinson Crusoe may be difficult, as it was written in the 1700's; one option might be to read it aloud, or use an audiobook. (Book 1 ends at "All these things, with some very surprising incidents in some new adventures of my own, for ten years more I may, perhaps, give a further account of hereafter." and Book 2 begins at "That homely proverb used on so many occasions in England, viz. 'That what is bred in the bone will not go out of the flesh,' was never more verified than in the story of my Life.") The book starts slow, but most students end up loving it.
Free audio podcast of Robinson Crusoe. (Back)
14. The Iliad: two other options are Tales of Troy by Andrew Lang β α ($amzn) K (the sections titled Ulysses the Sacker of Cities and The Wanderings of Ulysses are retelling The Iliad and The Odyssey) or The Iliad of Homer, by Barbara Leonie Picard ($amzn)
We have suggested some of the worthy re-tellings of The Iliad, but if you prefer the original, we suggest the translation by Robert Fagles ($amzn) (K) (Back)
AmblesideOnline's free Charlotte Mason homeschool curriculum prepares children for a life of rich relationships with God, humanity, and the natural world.