AmblesideOnline Year 9 Lite Booklist
Based on AO's Year 9
AmblesideOnline Year 9 Lite:
Year 9 Overview
Year 9 Lite Booklist
Year 9 Lite Schedule
Year 9 Science
AO Curriculum Overview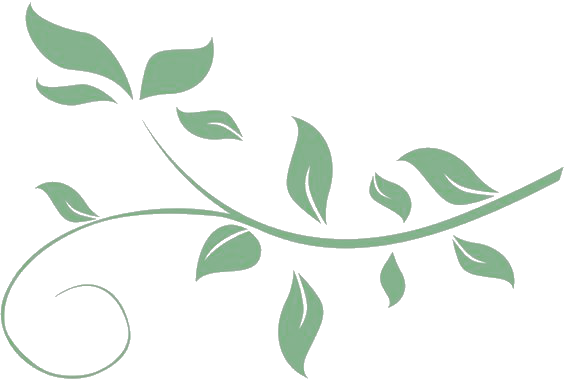 As students mature, their reading material will present more challenging content, and may include strong language and more mature themes. We have placed footnotes linked in red beside those books that most parents will consider an issue. However, we cannot anticipate which content might be an issue for every family. We encourage parents to pre-screen material to determine its appropriateness for their child and family.
Note: These booklists and curriculum suggestions are incomplete without a thorough understanding of Charlotte Mason's ideas and methods. We cannot emphasize enough that you take time to familiarize yourself with her philosophy by reading her books.
If you're planning to use AmblesideOnline, your first stop should be the the FAQ for some information about the curriculum and basic instructions. Our FAQ answers all the questions that people routinely ask: AO's history scope and sequence, how to schedule your school days, how to do narration, and more.
Key: (What do all those symbols mean?)
Book titles are linked to Project Gutenberg (which offers free etexts in a variety of formats) or other online text when no Project Gutenberg text is available.
Asterisks refer to which term the book is used: * Term 1 ** Term 2 *** Term 3
β - manybooks.net, another free ebook site.
α - free etext at archive.org.
K - free Kindle text from amazon.com.
(£amzn) - Living Books Press purchase using AO's amazon.com affiliate link.
($amzn) - book purchase using AO's amazon.com affiliate link.
(K) - Kindle purchase using AO's amazon.com affiliate link.
(£) - Purchase directly from Living Books Press with an affiliate link; save 10% with discount code: AOBooks
Λ - free audiobook at Lit2Go
Ω - free audiobook at Librivox [2]
∩ - other free audiobook source
[0] - Click the bracketed numeral to view any notes about the book near the bottom of the page.
[0] - red footnotes indicate a heads-up for parents about the title. We cannot foresee every incident that might potentially be an issue to every family, but we have red-flagged those that are commonly a concern.
AO is an affiliate of Living Book Press, which means that when you purchase from livingbookpress.com we receive a commission which allows us to keep offering AO for free. LBP links are identified like this: (£)
AmblesideOnline is part of Amazon.com's Affiliate program. If you use the Amazon links, we receive a small commission which enables us to cover the costs of keeping the website and curriculum. Amazon links are identified like this: ($amzn) or (£amzn) or (K), but we have provided links to free and alternate sources as well.
AmblesideOnline Year 9 Lite Curriculum
As a help for scheduling Year 9 Lite of AmblesideOnline's curriculum, we are pleased to offer printable charts, the weekly assignments in list form below, or families may choose to use a modification of either for their own personal use. However, please see Our Fair Use Policy before sharing any part of the curriculum.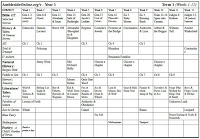 Printable schedules include details for all three terms.
b9
Daily Work:
Recitation
Science, such as Apologia
Physical activity - one option is Swedish Drill Revisited by Dawn Duran purchase
Weekly Readings
The following weekly readings should be broken up into daily readings in whatever way works best for your family.
Bible and Christian Theology
Old Testament: 2 Kings, 1 and 2 Chronicles, Obadiah; Jonah
New Testament: Mark, Acts, James, Galatians
Psalms 1-55
Proverbs 17-31
Bible Gateway has many versions of the Bible online. [04]
Suggested Devotional Reading
The Practice of the Presence of God by Brother Lawrence α ($amzn) Ω
Saints and Heroes, Vol 2 by George Hodges α ($amzn) (K) [6]
History: 1688-1815 including French and American revolutions
Term 1: 1688-1730, Term 2: 1730-1786, Term 3: 1786-1815
Keep a century chart and Century Book of the period studied. [8]
The Age of Revolution by Winston Churchill ($amzn) (K)
OR A History of the American People by Paul Johnson ($amzn) (K) [10]
* Salem witch trial transcript; also here; name search here. [10a]
* Letters to His Son by Lord Chesterfield, selections β α ($elections) Ω ∫ [11]
* ** Miracle at Philadelphia by Catherine Drinker Bowen ($amzn)
* ** Autobiography of Benjamin Franklin β α ($amzn) Ω ∫
** Free Grace: John Wesley Denounces the Doctrine of Predestination
** Jonathan Edwards' "Sinners in the Hands of an Angry God" Sermon Ω Ω YouTube
** Edmund Burke's Plea for Conciliation with the American Colonies, March 22,1775 Ω
** The Mecklenburg Declaration of Independence (1775) ∫
** The Declaration of Independence Ω
** Patrick Henry's famous 'Give me liberty or give me death' speech Ω
** Articles of Confederation (1777) ∫
** Articles of Capitulation, Yorktown
** Treaty with Great Britain (1783) ∫
** The Federalist, articles 1 and 2 α Ω
*** Washington's First Inaugural Address (1789) ∫
*** Constitution of the United States (current copy here) [45]
*** Treaty with the Six Nations (1794) Ω ∫
*** Speech by William Wilberforce concerning the slave trade. [46] ∫
*** Washington's Farewell Address Ω [47]
*** Treaty with France (Louisiana Purchase) (1803) ∫
*** Treaty with Great Britain (End of War of 1812) (1814) ∫
*** Founding Brothers: The Revolutionary Generation by Joseph J. Ellis ($amzn) (K) ∫ [48]
Biography
Founding Father -- Rediscovering George Washington by Richard Brookhiser ($amzn) [11a]
The Story of Napoleon by H.E. Marshall ($amzn) (K) Ω
OR The Boy Life of Napoleon by Eugenie Foa
Literature
The History of English Literature for Girls and Boys by H.E. Marshall ch 60-73 β α ($amzn) (K) [22]
The Count of Monte Cristo by Alexandre Dumas (or here) β α Unabridged translation by R. Buss: ($amzn) (K) Ω [24]
* Gulliver's Travels by Jonathan Swift. β α ($amzn) (K) Ω Λ ∫ [23]
* Battle of the Books by Jonathan Swift ($amzn) A paraphrase is available here.
** Rasselas, Prince of Abyssinia by Samuel Johnson β α ($amzn) (K) Ω ∫
** She Stoops to Conquer by Oliver Goldsmith β α ($amzn) Ω * *
*** Pride and Prejudice by Jane Austen β α ($amzn) ($amzn) (K) DVD: ($amzn) Ω
Shakespeare for the 2021-2022 School Year:
* Julius Caesar
** The Two Gentlemen of Verona
*** Romeo and Juliet
Poetry
Alexander Pope
William Cowper and Phillis Wheatley
George Gordon, Lord Byron (23 poems here)
The Roar on the Other Side: A Guide for Student Poets by Suzanne Clark (optional)
Copywork
Include selections from Shakespeare, the Bible, poetry and other sources. These selections may be the same ones used for recitation. Consider beginning a personal quote book.
Dictation
Do dictation regularly.
Grammar and Composition
Writers Inc by Patrick Sebranek, Verne Meyer, Dave Kemper ($amzn)
(OR Our Mother Tongue: An Introductory Guide to English Grammar by Nancy Wilson ($amzn) Answer Key: ($amzn) if you haven't done it yet) [25]
Recitation
Psalm 23; Isaiah 40; Romans 8; Matthew 5; James 1; 1 John 1
Shakespeare passages
a poem per term from the term's poetry selections
Foreign Language
Begin Latin if you've not started already, or continue with any previous foreign language studies
Geography
Longitude by Dava Sobel ($amzn) (K) [11b]
Citizenship
Plutarch for the 2021-2022 School Year:
Term 1: Pompey, Part 1 (Study Guide with text; Text Only)
Term 2: Pompey, Part 2 (Study Guide with text; Text Only)
Term 3: Themistocles (Study Guide with text; Text Only)
Purchase this year's study guides, Vol 6, in one book: ($amzn) (K)
AO's full Plutarch rotation
Ourselves by Charlotte Mason (£) (£amzn) [16]
An Essay on Man by Alexander Pope (or here) β α Ω (You may wish to do Suggested Selections) [19]
Government and Economics
Common Sense by Thomas Paine β α Ω
Essays (from John Hopkins's Notions on Political Economy) by Jane Haldimand Marcet α
A basic government book [12]
Current Events
Students should have a plan for keeping up with current events. [20]
Worldview
The Four Loves by C.S. Lewis ($amzn) (K) [21]
Science
The Handbook of Nature Study α by Anna Botsford Comstock (as a reference) ($amzn)
Apologia science text ($earch)
OR BJU Press Science
Signs and Seasons: Understanding the Elements of Classical Astronomy by Jay Ryan ($amzn) (CBD) [25s]
A Living Science option is still in the works, but you may opt to beta test it. See our note on the progress of AO's Living Science project for Year 9.
Nature Study
Microbe Hunters by Paul de Kruif α ($amzn) (K) [26]
Great Astronomers by R.S. Ball β α (£) [27]
The Land of Little Rain by Mary Austin β α ($amzn) Ω
Nature Study Topics for the 2021-2022 School Year:
summer/fall: Invertebrates
winter: Rocks, minerals and soil
spring: Fish
AO's full Nature Study rotation
Mathematics
Continue your math program; for some options, see this page.
Logic
How To Read a Book revised edition by Mortimer Adler and Charles Van Doren (spread over 3 years) ($amzn) (K)
Love is a Fallacy by Max Schulman [28]
Art
The Story of Painting by H. W. Janson - Towards Revolution and part of The Age of Machines ($amzn) [30]
Artists (Picture Study) for the 2021-2022 School Year:
TERM 1 Jan Van Eyck (1395-1441; Flemish Northern Renaissance) (This term's composer: Saint-Saens and Berlioz, Early Romantic)
The Crucifixion and The Last Judgement are two of Van Eyck's most important and well-known works; however, they're gruesome, so alternatives have been suggested along with them.
1. The Crucifixion, 1425-30 Brussels, Belgium OR Birth of John the Baptist, 1422, Museo Civico d'Arte Antica, Turin, Italy
2. The Last Judgement, 1425-30, Brussels, Belgium OR Madonna with Child Reading, 1433, National Gallery of Victoria, Melbourne, Australia
3. Adoration of the Lamb (From the Ghent Altarpiece, 1425-30)
4. The Annunciation, 1434-1436, National Gallery of Art, Washington D.C.
5. The Arnolfini Wedding, 1434, National Gallery, London
6. Man in a Red Turban, 1433, National Gallery, London
Download a pdf file of this term's six prints here
TERM 2 Sandro Botticelli (1445-1510; Florentine Renaissance) (This term's composer: Bach)
1. Fortitude, c. 1470, Uffizi Gallery, Florence (also here; CM describes this in Vol 4, Book 2, pg 41)
2. Primavera, c. 1482, Uffizi Gallery, Florence or, this more modest alternate detail
3. Madonna of the Magnificat 1483-85, Uffizi Gallery, Florence
4. The Birth of Venus, c. 1485, Uffizi Gallery, Florence or, this more modest detail
5. A Young Man Being Introduced to the Seven Liberal Arts, c. 1484, Louvre, Paris (also here)
6. Calumny of Apelles, or, more modest detail, 1494-95, Uffizi Gallery, Florence (described in CM's Vol 4 Book 1 pg 151)
Download a pdf file of this term's six prints here
TERM 3 Caspar David Friedrich (1774-1840; German Romantic) (This term's composer: Liszt)
1. The Cross in the Mountains 1808, Gemaldegalerie, Dresden, Germany
2. The Wanderer above the Mists, 1817-18, Kunsthalle, Hamburg, Germany
3. Chalk Cliffs on Rügen, 1818-19, Stiftung Oskar Reinhart, Winterthur, Switzerland
4. On Board a Sailing Ship, State Hermitage Museum, St. Petersburg, Russia
5. Moon Rising over the Sea, 1821, State Hermitage Museum, St. Petersburg, Russia
6. Woman at a Window, 1822, National Gallery, Berlin, Germany
Download a pdf file of this term's six prints here
Music
Composers for the 2021-2022 School Year:
TERM 1 Hector Berlioz (1803-1869) and Camille Saint-Saëns (1835-1921; Romantic) (This term's artist: Jan Van Eyck)
1. Saint-Saëns - Symphony no 3 in C min Op 78 * *
2. Saint-Saëns - Danse Macabre Op 40 * *
3. Saint-Saëns - Carnival of Animals * *
4. Berlioz - Symphonie Fantastique * *
5. Berlioz - Dance of the Sylphs (from Faust Op. 24) * *
6. Berlioz - Rakoczy (Hungarian) March (from Faust Op. 24) * *
Classics for Kids Past Shows: Berlioz; Saint-Saens
TERM 2 Johann Sebastian Bach ( 1685-1750; Baroque) (This term's artist: Sandro Botticelli)
1, 2. Magnificat in D major BWV 243 (4 weeks) * *
3. Chaconne from Partita in D minor BWV 1004 * *
4. any Church cantata * *
5. Brandenburg Concerto No. 6 in B flat major, BWV 1051 * *
6. Art of the Fugue BWV 1080 * * Full * *
Purchase the book Sebastian Bach, The Boy from Thuringia ($amzn) by Opal Wheeler
Free Ebook for younger students Johann Sebastian Bach: The Boy who sang in the streets by Thomas Tapper
Classics for Kids Past Shows: Bach
TERM 3 Franz Liszt (1811-1886; Romantic) (This term's artist: Caspar David Friedrich)
1. Piano Concerto no 1 in E-flat major S.124 * * *
2. Hungarian Rhapsodies, especially no 2 (this was featured in Tom and Jerry and Rhapsody Rabbit cartoons) * * All *
3. Les Preludes, Symphonic Poem no. 3 S.97 * *
4. Liebestraum No. 3 in A-flat major for piano * *
5. Piano Sonata in B min S.178 * *
6. Mephisto Waltz No. 1, S. 514 * *
Free Ebook for younger students Liszt: The Boy Who Became a Great Pianist and Teacher by Thomas Tapper
Classics for Kids Past Shows: Liszt
Hymns for the 2021-2022 School Year:
September: I Am Resolved * * ∘
October: To God Be The Glory * * ∘
November: The Love of God * * ∘
December: Tell Me The Story Of Jesus * * ∘
January: O God, Our Help In Ages Past * ∘
February: Leaning on the Everlasting Arms * * ∘
March: At Calvary * * * ∘
April: Am I A Soldier Of The Cross? * ∘
May: Now Thank We All Our God * * ∘
June: 'Tis So Sweet To Trust in Jesus * *
July: Nearer, My God, To Thee * * * * *
August: More Love To Thee, O Christ *
Folksongs for the 2021-2022 School Year:
September: The Jam on Gerry's Rocks * * * * ∘ (Related: film about Woodsmen and River Drivers) ($mp3)
October: The Wellerman * * * * ∘ ($mp3)
November: There is a Time for Us to Wander * * * ∘ ($mp3)
During your Christmas break, try a carol you may be less familiar with:
He Is Born, The Heav'nly Child/Il est ne, le divin enfant and/or O Come, O Come Emmanuel ∘
January Land of the Silver Birch * * * * * * * * ∘ ($mp3)
February: Haul on the Bowline * * ∘ ($mp3)
March: Revolutionary Tea * * * * ∘ ($mp3)
April: Farewell to Nova Scotia * * * ** * * ∘ ($mp3)
May: Ballad of New Scotland * * ∘ ($mp3)
June: Day-O, The Banana Boat Song * * * * * * * * ($mp3)
Bonus: I Know Moonlight, I Know Starlight * * *
These Folk Songs fit the history of Year 9:
The Skye Boat Song
The World Turned Upside Down
Yankee Doodle
The Water is Wide
Johnny Has Gone For a Soldier
Robert Burns' poetry and music fit this era. One example: A Man's a Man For a' That
Health and Physical Education
Study nutrition
Keep fit: Learn and play a game (kick ball, tennis, croquet, ping-pong, softball, etc.) or folk-dance, or pursue other physical activity of your choice. One option is Swedish Drill Revisited by Dawn Duran purchase
Life and Work Skills
Work on useful skills such as budgeting, gardening, cooking, car maintenance, carpentry, etc.
Free Reading
Try to use books that were not included from Year 9, or the Year 9 Free reading List
Footnotes
2. Note on Audiobooks: While links to audio books are added as a courtesy, Miss Mason's approach to grammar and composition is heavily dependent upon the children receiving an immense amount of visual exposure to the written word over many years, so parents should exercise extreme caution in how many audiobooks they use each year. Our brains just work differently when we see the words.
For children who have difficulty reading, one solution is to have them follow the audio version along in a written text.
Librivox free audio is done by volunteers, and some are better than others. Heidi Nash has a list of some favorite Librivox readers. Be aware that apps, including Librivox, that have clickable ads can open a browser and allow children unfiltered access to the internet, even when browsers have been disabled by the parent. There are options: either download mp3 files from Librivox and listen without the app, or only install the app on a parent-controlled device. Librivox has a pay option to turn off ads.
Cindy Rollins did a Circe Mason Jar podcast that included the role of audiobooks with difficult books.
(Back)
4. AO's Bible plan goes through the Bible semi-chronologically over 6 years in Years 6-11. This year's Bible readings would be as follows:
* 2 Kings; Mark; Psalms 1-20; Proverbs 17-21
** 1 Chronicles; Acts 1-21; Psalms 21-37; Proverbs 22-26
*** 2 Chronicles, Obadiah, Jonah; Acts 22-28, James, Galatians; Psalms 38-55; Proverbs 27-31 (Back)
6. Saints and Heroes: for church history, if you didn't use Trial and Triumph in Years 1-6 (Back)
8. Timeline: At this age, students should be keeping a Century Chart and Book of Centuries. Students at this level in the PNEU schools made summaries of dates and events, referred to maps as they read their history, and made century charts. Instructions for making your own timelines and charts are included in these Parents' Review articles: Book of the Centuries; Teaching Chronology; The Correlation of Lessons. For more details about the why, when, how of keeping CM timelines (and other notebooks), we recommend Laurie Bestvater's book, The Living Page ($amzn). Two Book of Centuries options: (£) (£) (Back)
10. The Age of Revolution is Volume 3 of Winston Churchill's 4 volume set, "A History of the English Speaking Peoples." These volumes are used across Years 7-10. Americans and those who desire a more accurate picture of the American Revolution (which is covered in Term 2) may prefer another option, or at least an additional option. One option would be to use the Churchill book alone for terms 1 and 3, and substitute an American history book to be used alone for term 2.
Term 1: ch 1 William of Orange - ch 6 Treaty of Utrechte
Term 2: ch 7 The House of Hanover - ch 15 The Indian Empire
Term 3: ch 16 The Younger Pitt - ch 25 Elba and Waterloo
Don't get the one edited by Henry Steele Commager, as it's abridged. For planning purposes, there is a Table of Contents with dates for all 4 volumes of A History of the English Speaking Peoples, and a schedule to break down the week's chapter into 4 short daily readings.
Or, use A History of the American People, by Paul Johnson: An easier read than Morison (more engaging), perhaps more editorial in places. Juicier than either Churchill or Morison. Very enthusiastically pro-American. Year 9 students would read approximately pages 79-269/279.
Term 1: pg 79-117
Term 2: pg 121-184
Term 3: 184-279
A weekly schedule for Paul Johnson's History of the American People.
There's a new American history book published in 2019 called Land of Hope: An Invitation to the Great American Story by Wilfred M. McClay.($amzn) (K) The Advisory is still previewing this book, so we can't make an official recommendation yet. However, if you wish to give it a try, there's a schedule that fits it into Years 8-11 here. Year 9 corresponds with ch 3-6 (pg 106). (Back)
10a. Salem witch trial transcript: These links are suggested; feel free to choose more (or to choose differently):
Letter From Rev. John Higginson to His Son Nathaniel Higginson
Letter of Deodat Lawson
Court testimony of Sarah Bibber
Court testimony of Mary Osgood
Letter To John Foster
Notable people: Tituba, Increase Mather, Cotton Mather
Optional: these links from the same website might be added:
Trial transcripts: John Alden
Susannah Martin
Letters of Governor William Phips
Petitions from Relatives of Prisoners
Laws Passed
Reversal of Attainder and Rest
There's a brief article with linked names here.
The Salem Witch Trials were a blight on our history, but the fact remains that they stand out because of the rarity of witchcraft executions in the Colonies, and their comparatively late date (although Switzerland executed a witch in 1892). In the Colonies, 40 people were executed for witchcraft, half of them in the Salem Trials, and one of the key judges later repented and expressed his deep sorrow for his role in the executions. In England, there were nearly a thousand witchcraft trials from 1552 to 1722, and roughly a quarter of those ended in executions. Scotland tried nearly 2,000 in the same period, and even Switzerland had nearly 400 witchcraft trials in this period with nearly a quarter of the accused executed. Southwestern Germany executed some 3,000 during the same time period. (Back)
11. Chesterfield: Full book is 488 pages; you can use AO's selections (about 88 pgs) or choose your own selections. There's a nice collection selected by Edward Gilpin Johnson in 1893 The Best Letters of Lord Chesterton α ($elections) (Back)
11a George Washington: If you need an online option: The Life of George Washington by David Ramsay ($amzn) The Student's Life of Washington by Washington Irving β α
There's a briefer but good section in James Baldwin's Four Great Americans.) (Back)
11b. Longitude: This is a new addition and matches the Year 9 time period. If you prefer to use the previously scheduled Royal Road to Romance by Richard Halliburton ($amzn) (K), and Walking the Bible by Bruce Feiler ($amzn) (K) Schedule (Back)
12. A basic government book: High School students will need to earn credit for basic government. This material can be done in Year 9, 10, 11 or 12. Some options:

Foundation for Freedom: A Study of the United States Constitution Workbook by Lars Johnson - This "workbook" is the text with review exercises after each chapter, which can be skipped. ($amzn) Foundation for Freedom is an updated, full-color version of The Story of the Constitution, Second Edition by Sol Bloom and Lars Johnson ($amzn). Both appear to be the same book/workbook, but the newer one is in color. (Sol Bloom's original 1937 Story of the Constitution, which Lars Johnson used as a foundation for his own book, is online at Hathi Trust.) Because it was written in 1937, it stops at the 21st Amendment. Lars Johnson did an excellent expanding and updating the Bloom book by adding concerns that weren't on the radar in 1937. He also wrote a chapter on limited government, checks and balances, and Biblical morality as well as a full-page explanation of each Amendment; Sol Bloom's book just explains each Amendment with a sentence or two. If you are in a situation where you need an online resource, the Sol Bloom text could work, but you should also seek out a source that explains why each Amendment was added and what it does.

Constitution 101: The Meaning and History of the Constitution is a twelve-week online course offered by Hillsdale College with 40-minute streaming video lectures (or you can download the audios). You have to register with a login and password, but the course is free. After you register, "you can find out how to get a copy of Hillsdale's U.S. Constitution Reader, the essential companion to the course, which contains over a hundred primary source documents edited by Hillsdale's Politics faculty." The website says the course begins on Feb 24, but their FAQ says their courses are archived so you can start them at any time, and you can go at your pace.

Exploring Government Curriculum Package by Ray Notgrass (purchase from CBD)

The Everything American Government Book by Nick Ragone is an easy to read explanation of political terms (such as caucus, filibuster, bureaucracy, regulatory commission, judicial review, pork barrel spending, gerrymandering) with a minimum of bias. The author glosses over the Constitution, giving his interpretation of the key points, so this is not a substitute for learning what's in the U.S. Constitution. If you decide to use this book, a schedule that divides it over either 36 weeks or 18 weeks is here. ($amzn) (K).

This 10-minute YouTube video presents a clear explanation of the difference between a republic based on law, and a democracy based on majority rule. (Back)
16. Ourselves: approximately 22 pages per term. This book will continue through all the remaining years of AO curriculum. This is the 4th volume of Mason's 6 Volume Series. This year: pages 131-210 of Book 1.
Also available in a modern English paraphrase that can be read online or purchased. (K) The paraphrase of Book I, Self-Knowledge, the first half of Volume 4, can be purchased as a separate paperback book.
Term 1: Book 1 pg 131-155
Term 2: Book 1 pg 156-178
Term 3: Book 1 pg 179-210 (Back)
Plutarch: Charlotte Mason recommended Thomas North's "inimitable translation." (Back)
19. Pope's Essay on Man: Read a little background on Pope (there's a tiny bit in English Literature for Boys and Girls), and you'll see his poetry is "of the brain" and not the heart. With that in mind, read a few stanzas (perhaps AO's Suggested Selections), and see if you can re-write them in prose, just to get a flavor of his writing, and the thinking that was prevalent during the era (he is a man of his time, and his ideas are more timely than timeless). The sentimental and romantic poets were a reaction against poetry like this (in part). Once you've experienced the thing, there's really no need to read it all. (posted by Karen Glass) (Back)
20. Charlotte Mason had students at this level read the daily news and keep a calendar of events. We suggest students choose the most important 2 or 3 stories of the week and re-write them in their own words as a chronicle of the year, making the heading of each page something like "This Week in History, September 1st, 2003." Parents: pre-read and filter current events materials (on the web, or in print) as necessary, due to the potential for coverage and topics of an explicit nature, even from conservative sources. We've listed some possible options.
Blogs as a media form have rapidly overtaken hard-copy publications. News is being reported there, in some cases, faster and more accurately than other, older media forms. Students should learn about them, find one they trust, and check it regularly. However, we recommend that parents first become familiar with blogs and visit the one(s) their children will frequent. We suggest several poliblogs, but parents should know that not every message on these blogs will be 'child-friendly' and often have ads that include scantily clad women. Also, most blogs link to a multitude of other blogs and sites that may not be child-friendly.
Comments posted on blogs can be considered a new media equivalent of a letter to the editor, and students should learn how to communicate well on blogs. (Back)
21. The Four Loves: The CSLewisDoodle channel has a series of YouTube videos with C.S. Lewis himself reading The Four Loves, while an artist draws illustrations to go along with the text. (Back)
22. The History of English Literature for Girls and Boys: This year: Chapters 60-73, on Dryden, Defoe, Swift, Addison, Steele, Pope, Johnson, Goldsmith, Burns, and Cowper.
Term 1: ch 60 (Dryden) - ch 66 (Dick Steele)
Term 2: ch 67 (Pope) - ch 72 (Burns)
Term 3: ch 73 (Cowper)
AO schedules this book in conjunction with Invitation to the Classics; more material is covered in Marshall's History of English Literature from Year 7 to the middle of Year 10, and more is covered in Invitation to the Classics from the middle of Year 10, and through Year 11. If you prefer to use only Invitation to the Classics, by Louise Cowan and Os Guinness ($amzn), Year 9 students would read pg 177-202 Jonathan Swift - Gulliver's Travels to Hamilton, Madison, andJay - The Federalist. A table of contents to help with planning.. (Back)
23. Gulliver's Travels: Skip chapter 5 in Part II, on Gulliver's visit to Brobdinnag as it has some inappropriate or unpleasant incidents with the Giants in two different places as well as a gruesome execution. Also be aware that towards the end of the first chapter, the minuscule Gulliver is repulsed by the sight of a giantess nursing her child. (Back)
24. The Count of Monte Cristo: the last third of the book can be finished over the summer. This book really, really needs to be finished to see its message of repentance, regret, sorrow, forgiveness, redemption. Two schedules are available: one that schedules two-thirds of the book over 36 weeks and leaves the last third for summer reading, [and one that schedules the entire book over the 36 week period, which completes the book during the school year, but makes for some heavy reading during the year.] There are schedules listed that can be used as bookmarks for both the abridged 2/3 schedule [and the full schedule]. (Back)
25. Grammar: In terms of difficulty (easiest to most challenging), Easy Grammar Plus is probably the easiest, followed by Jensen's, and then Our Mother Tongue.
Jensen's Grammar goes slowly and step-by-step; their answer key is thorough (Our Mother Tongue doesn't always have answers). There are 75 lessons, so plan to take two years, or else do two lessons per week. Expect to pay about $30 for the Jensen's text and answer key. The DVD's are not necessary. You will probably find it cheaper at New Leaf Publishing, or other homeschool sellers such as Lamppost Homeschool.
If you are not confident about teaching grammar, you might prefer Easy Grammar Plus by Wanda Phillips. It's less intense than Jensen's, but still doesn't assume a lot of previous knowledge from the teacher. It's easier than Jensen with just a couple suggested alterations (for example, don't insist on memorizing the prepositions at the start, just write a list of them and explain an easy way to remember most of them: any way a worm can go in relations to two apples, or a swallow in relation to two mountains). A parent using this with one child could get by with only the Teacher's Edition since the student workbook is included in it, but multiple students would need their own workbooks. ($ from their website or CBD) Easy Grammar Grade 8 Student 180 Daily Teaching Lessons by Wanda Phillips is just as good; it also has the student workbook included in the teacher's edition.

Those who are more familiar with grammar may prefer Our Mother Tongue. It's more interesting as it uses classic literature for exercises and includes snippets of history about language. The Answer Key ($amzn) is sold separately. Our Mother Tongue has 49 chapters. One suggestion is to spread the book over two years, doing about 9 chapters per term. (Back)
25s. Signs and Seasons - continues this year. The book is cheaper from CBD. Field work is an integral part of this book. Field activities are included in the back of the book, so the field guide is not necessary.
If you prefer, A Walk through the Heavens: A Guide to Stars and Constellations by Milton Heifetz may be used. ($amzn) (K) (Back)
26. Microbe Hunters: ch 1 on Leeuwenhook, and ch 2 on Spallanzani (book will be continued in Years 10 and 11) (Back)
27. Great Astronomers: the chapters on Isaac Newton, Flamsteed, Halley, James Bradley, William Herschel, Pierre-Simon Laplace, John M Brinkley are scheduled this year where they belong chronologically; feel free to be selective if you need to lighten the schedule. If your student is struggling with Great Astronomers, the individual chapters have been paraphrased here. However, be mindful that your student will only grow into challenging books by reading challenging books. Use paraphrases sparingly if at all. (Back)
28. Love is a Fallacy - An amusing short story which manages to entertain while instructing in some of the basic rhetorical fallacies. There's an alternate link here, and a pdf file here. We continue to update links, but this one has been a moving target. The story begins, "Cool was I and logical. Keen, calculating, perspicacious, acute and astute." If our link doesn't work, you might try googling with those exact words and the author's name (Shulman) to find it elsewhere on the internet. (Back)
30. If you already have Janson's Picture History of Painting, Janson's History of Art for Young People or Janson's History of Art, those books are broken down into their appropriate terms for Years 7-11. Note that Janson's History of Art is a huge book, and may be too much for most students on top of their other reading. (Back)
45. US Constitution: If your student needs help, you might look at something to read alongside the Constitution. One suggestion: this paraphrase printed as a side by side parallel - The Constitution Made Easy by Michael Holler ($amzn) ($amzn) (K) (Back)
46. Speech by William Wilberforce In the book "A Treasury of the World's Great Speeches," online. ($amzn) you can find "William Pitt the Younger Indicts the Slave Trade and Foresees a Liberated Africa" April 2, 1792. We suggest that a book of famous speeches such as the above treasury ought to be in every homeschool library. [An AO user found a book of Pitt's speeches here. Scroll down to the African Slave Trade speech (p363), and click on it. Pitt's speech starts half way down page 363 and is listed as April 2nd 1792, not April 3rd. Or, you can download a Word/.odt document of this speech.] Ω (Back)
47. George Washington's Farewell Address was a final opportunity to express some guiding principles for the young nation, to promote union and warn against party factions, and encourage neutrality with other nations. The U.S. Senate still has a tradition of reading this every year on Washington's birthday; if you'd like to listen along as you read, look on YouTube for videos of Senators reading this. The speech is about 40 minutes long. (Back)
48. Founding Brothers: The Revolutionary Generation is a small paperback (248 pages) that won the Pulitzer in 2002, and thus should be in every public library. From the back of the book: "Through an analysis of six fascinating episodes -- Hamilton and Burr's deadly duel, Washington's precedent-setting Farewell Address [does not contain the text of it, but rather puts it in context], Adams' administration and political partnership with his wife, the debate about where to place the capitol, Franklin's attempt to force Congress to confront the issue of slavery, and Madison's attempts to block him, and Jefferson and Adams famous correspondence -- Founding Brothers brings to life the vital issues and personalities from the most important decade in our nation's history."(Back)
Last update Mar. 16, 2021
AmblesideOnline's free Charlotte Mason homeschool curriculum prepares children for a life of rich relationships with God, humanity, and the natural world.